Testimonials
"I am very thankful for GSDC. The staff are always considerate and respectful, putting the needs of the client and providers first. They work hard to insure a good learning experience at the center and out in the community. They genuinely care about those they teach and take care of. The work they do and the results they attain are nothing short of amazing. My participant's quality of life is greatly enhanced because of GSDC. She has been able to increase her strength and confidence enough to enjoy activities with the family that she was unable to do before. The therapy at GSDC is invaluable!"
- Provider, family member; Nampa, Idaho, 2017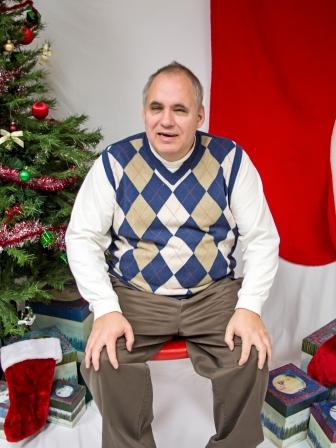 "Jeffrey loves Gem State because the staff is nice, he likes the other clients and he enjoys the different activities hosted by the staff. The community activities has helped him with interaction on many levels."
- Veronica, 2016
"I like coming here because I can visit my friends. I like to make friends. I like to learn new things. I like to go bowling. I like to do new things. I like to swim. I like to play basketball. I also like to play raquetball. I like to volunteer. The volunteering program is like working a job. Another reason why I like coming here is expressing what I have to say without expressing it the wrong way. I like to talk about what I want to do with my life. I like to help myself by acting my age but not my shoe size. I like coming here so I can help with making the right decisions and having a positive attitude. I like it here because I ave good freinds here and they are very nice."
- N.B., 2016
"Gem State Developmental Center is a good center to go to. We learn a lot of things here. I have been coming here for 16 years."
- Wayne, 2016
"We recommend Gem State Developmental Center! Our son, Logan, recently turned 21 years old and is no longer eligible to attend public schools. We hoped for a smooth transition to another setting where he could be involved; one that would provide social interaction and a learning environment.
My initial phone call with Gem State was very positive. I felt the Social Worker, Susan Hill, was trying to entice us to come and be a part of this great place. She described their goals, opportunities they provide, their plans and dreams for the future. It was obvious she had a personal relationship with staff and participants since she spoke of them as though they were her family and she was very proud of them.
When I arrived, the first thing that impressed me was the accessibility for a wheelchair. I toured the facility, asked questions and observed the atmosphere and interactions. The facility was clean and well organized. Everyone seemed busy and involved in meaningful projects. There are large windows throughout the building that allow light in. That light seemed to emanate from everyone as they were all cheerful and friendly.
I was introduced to Lori Jo, the Clinical Supervisor. Even though she had piles of work to do, she stopped what she was doing to get acquainted, to welcome, and to offer her help through the process. Wow! I had no doubt that we had come to the right place for Logan. This place felt like sunshine! I was eager for him to meet everyone and become a part of this `family'.
Logan now attends GSDC and is adjusting rapidly to this new environment. He senses that he is wanted and it makes a profound difference. Gem State provides an environment that says You belong here; we want you!"
- Diane, 2014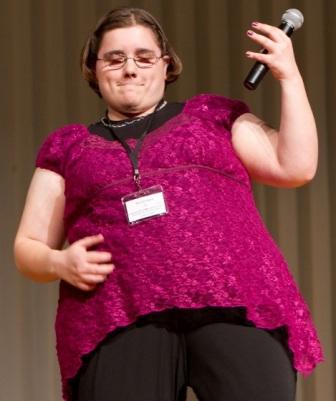 "Brenda loves GSDC! She especially loves volunteering and participating in the various activities that she gets to participate in. When she doesn't get to go to GSDC, she is extremely bored and talks about when she gets to go back. Brenda has improved in many areas since she started attending GSDC. We've noticed huge differences with Brenda at home as she has worked on her programs, especially with money, making healthy choices and talking so that she can be understood. Brenda also LOVED participating in the Idaho Miss Amazing Pageant! She was so confident in herself up on stage and did an Amazing job! Thank you GSDC for all you do!"
- Melanie, 2013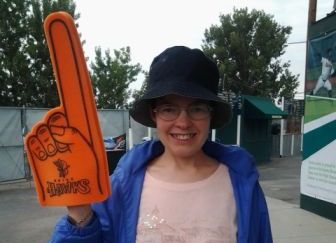 "GSDC is providing developmental therapy to our daughter in an atmosphere of acceptance and genuine interest in her well being. The staff is both caring and creative in providing opportunities for interesting community experiences while encouraging growth in necessary socialization skills."
- Pat and Jim, 2013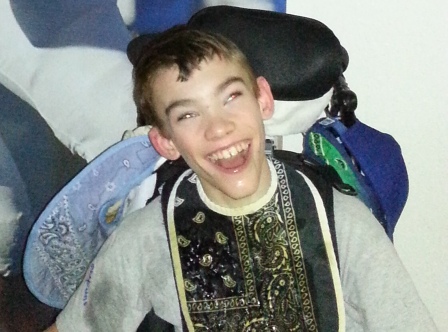 "Our son Caleb has been going to Gem State Developmental Center since we moved to Idaho 11 years ago. The staff has always put his best interests first and made sure that he was comfortable in every situation. They provide many community outings to help expose the children to different environments and the ability to interact with their surroundings. Gem State Developmental Center also works on goals from his IEP and is always available to assist with IEP or any other types of meetings that involve Caleb and his care."
- Michelle, 2013